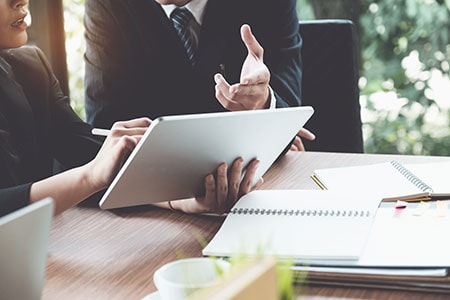 At the Law Offices of Boston & Plaut, we take a traditional approach to servicing our clients which has proven to be successful over our 26-year history. Our firm relies on clear and consistent communication to successfully represent our clients. We make ourselves open and available to problem-solve whatever each client requires, including traveling for meetings and depositions to accommodate their schedules and needs. We are also available to our clients at our Baltimore City office, located near Woodberry, and our Annapolis office, located steps from the State House.
Unlike other attorneys, we do our work the old-fashioned way by meeting with you face-to-face and gaining as much information as possible about your case. By gaining a clear picture of each of our clients' cases and familiarizing ourselves with its nuanced details we can most effectively represent their needs and win their cases. Because of the reputation our firm has in Baltimore and Maryland's legal community, your chances of winning your case are remarkably high. Our practice is known for its integrity, honesty, and extensive knowledge of the law.
We believe in providing affordable legal services to our clientele and our rates are typically percentages less than similar attorneys in the Baltimore area. This pricing structure allows clients of any background to hire a competent, well known law firm that provides top-notch legal services.