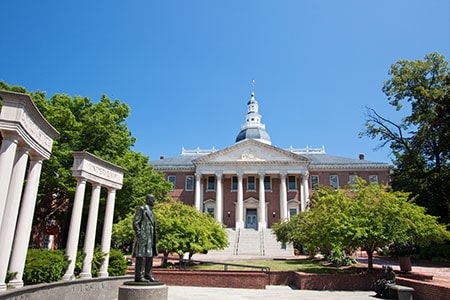 Boston & Plaut (f.k.a. The Law Offices of Frank D. Boston) offers its high-quality lobbying and government relations services to clients based locally, in Maryland, and across the country. Our firm offers an expansive network of longstanding relationships with key legislators that, when partnering with us, our clients have full access to. This access is supported by practical consultation and thoughtful guidance from our attorneys and staff. Boston & Plaut provides years of lobbying experience and expert business acumen to deliver outcomes that often exceed our clients' expectations.
As one of the leading business lobbying and government relations firms in Maryland, we have worked with clients with backgrounds ranging from law enforcement to healthcare to real estate, and beyond. Through working with such diverse clients, we have gained equally diverse experiences and knowledge in subjects and industries from across the professional spectrum. Given our broad expertise and knowledge we provide a wide range of services including procurement lobbying.
When you hire our firm, you gain a partner. We familiarize ourselves with your agenda and build strategy designed to reach your goals. We believe in working closely with our clients, and the government relations services we provide are conducted in an ethical, professional manner.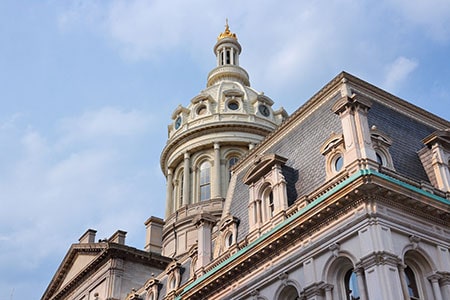 With locations in Baltimore City and the state capital (just steps away from the State House), we are perfectly positioned to provide our boutique services to clients and special interest groups across the state. Our locale enables us to be present during the actual legislative process, and advocate at crucial moments.
Boston & Plaut grew to become one of the leading business lobbying firms in Baltimore by servicing our clients the right way, under three pillars:
Staying current on developments in legislation that immediately impact our clients' agendas.
Preparing accurate and detailed communication that is directed at the appropriate legislative committees.
Scheduling meetings with legislators and various politicians and their staff to advance the agenda of our clients.
Throughout the lobbying process, we foster openness and honesty and maintain consistent communication with our clients throughout the entire lobbying process. This approach has enabled our practice to grow and develop a reputation as one of the most dependable and productive business lobbying firms in Maryland and the surrounding areas.