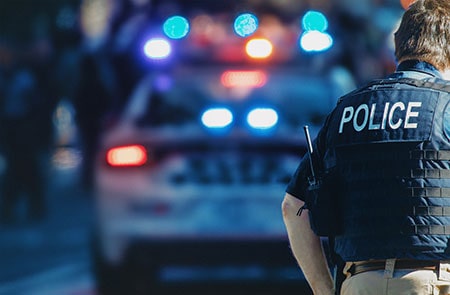 Members of the law enforcement community are well acquainted with the concept of sacrifice and other challenging demands of the job. Our team has successfully lobbied on behalf of the law enforcement community, significantly impacting much of the major recent legislation targeting police reform.
As lobbyists for the law enforcement community, Boston Plaut Law Offices has also helped with countering, or changing, legislation that was directed at gun issues and public safety. The relationships we have in the local and state governments have played integral roles in all the successful lobbying campaigns we have engaged in with the law enforcement community.
We have also helped lobby on collective bargaining, an issue that requires knowledge of the law, along with being able to successfully negotiate for a client. Skills, knowledge, and expertise in the law enforcement arena such as these are resources that our law office brings to our lobbying clients.
In addition, we also provide the following services as law enforcement lobbyists:
Testifying at hearings
Preparing written testimonies
Organizing grassroots lobbying efforts
Preparing amendments
Tracking and monitoring legislation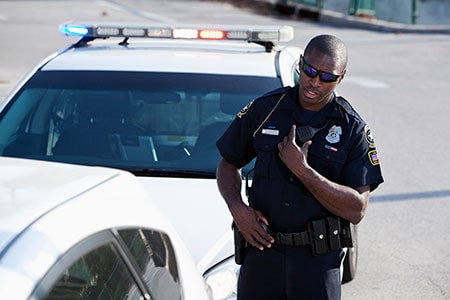 With locations in Baltimore City and the state capital (just steps away from the State House), we are perfectly positioned to provide our boutique services to clients and special interest groups across the state of Maryland. From in-person meetings to virtual appointments, communication is paramount in our process, and we keep our clients consistently informed on all information pertinent to accomplishing the client's goals.
When we work for a law enforcement body as their lobbyists, we conduct ourselves in a professional and ethical manner. The reputation we enjoy among politicians, assembly members, and committee heads is a direct result of our hard work and dedication to our clients. We value the services and efforts of the law enforcement community, and our goal is to provide the same effort and quality when we function as lobbyists. Our passion for the law enforcement community and knowledge of laws and topics relevant to the law enforcement workers make us confident in our capacity to successfully lobby on behalf of this crucial group.